MINERAL FIN-000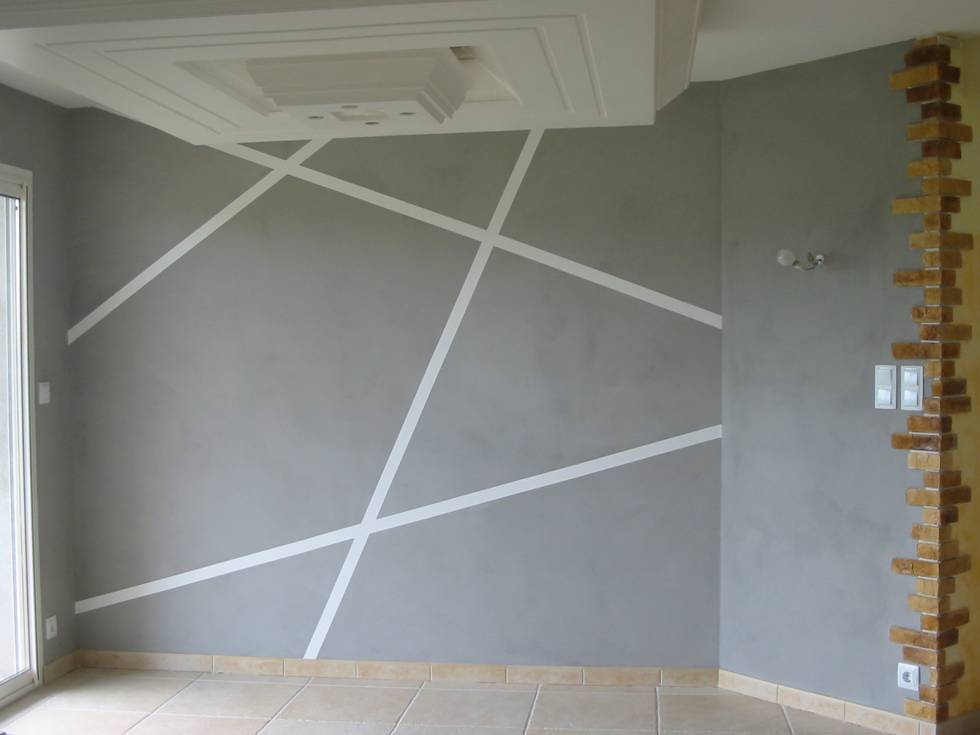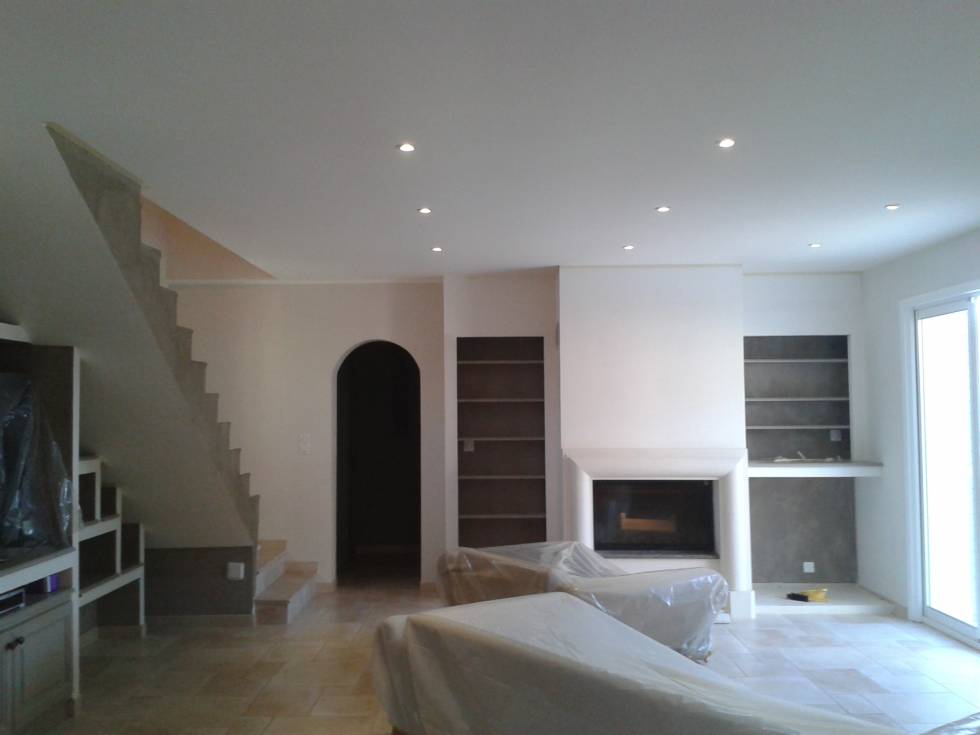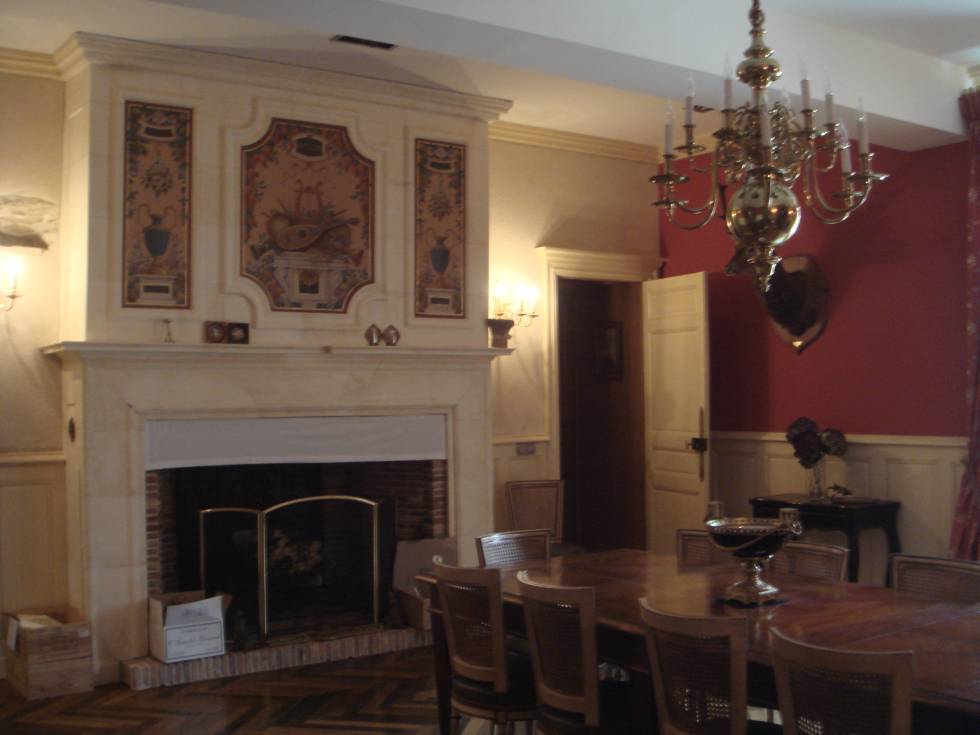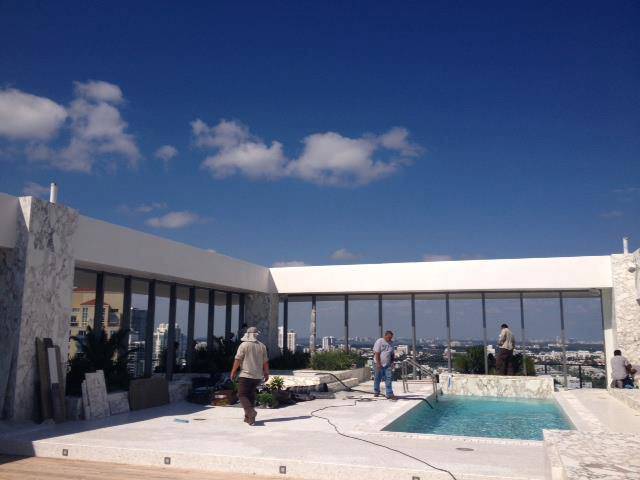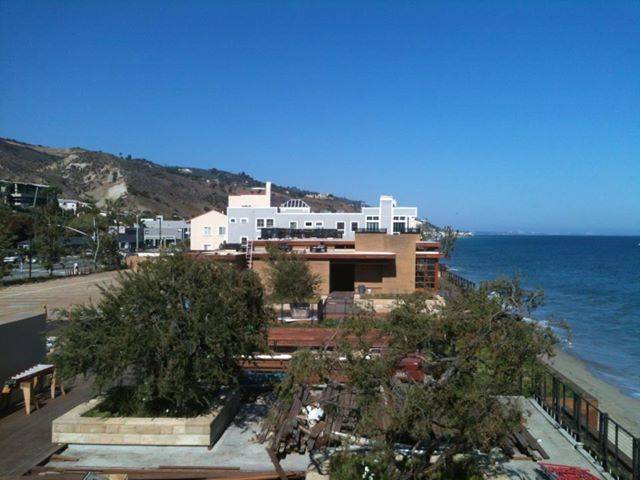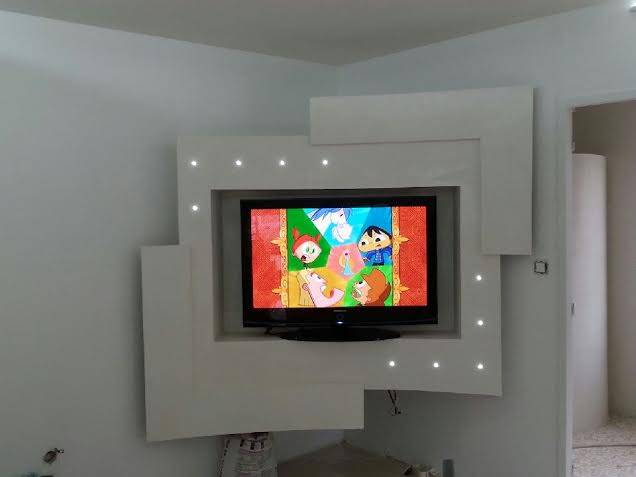 Use
MinEral 000 lime plaster is a natural and eco-friendly lime plaster for indoor and outdoor use. Mineral 000 lime plaster has been modified and improved using the latest techniques so as to offer excellent aesthetic and adhesive qualities. Mineral 000 lime plaster gives a very fine texture with nuances and warm colors. A variety of finishes can be obtained: applying in one coat, sponge floated for a delicately rustic surface, or in two coats, burnished for a rough stone look or a smooth finish like matt stucco. Mineral 000 lime plaster is suitable for indoor decoration (halls, staircases, living rooms, bedrooms …) as well as building facades. MinEral 000 lime plaster is particularly recommended for historical buildings, in any town center renovation ventures as well as for an improved aesthetic integration of new buildings into existing environments.
MinEral 000 lime plaster is available in white and is colored using compatible natural pigments or dyes.
Composition
Non hydraulic lime, powdered marble, fine sand and vegetable additives. Contains a small quantity of white cement. Made from a selection of non-toxic and biodegradable ingredients that are eco and health friendly. Free from asbestos, formaldehyde and heavy metals.
Features
Mineral mattness. Very fine texture with nuances and warm colors.
High breathability.
Good resistance to UV (coloring with natural pigments).
Natural and eco-friendly lime plaster.
CO2 absorbent (during the carbonation process, lime absorbs CO2 contained in the air).
Naturally anti-bacteria and anti mould.
Odorless, solvent free, no harmful emissions.
E.U. Classification
VOC compliant.
Application
Surface preparation
Indoor and outdoor surfacesshould bein conformity with the current standards in force. Surfaces must be homogeneously absorbent, sound, clean, dry, non-friable and deprived of salts, moisture and moulds.
MINERAL 000 lime plastercan be applied directly to natural lime plasters or to lime/cement plasters, preferably a fresco (wet on wet). When used a secco (after drying), dampen the wall with clean water, avoiding streaming before applying MINERAL 000 lime plaster.
Concrete surfaces, cement, dusty lime plasters, gypsum, old compatible paint (peeling paint and semi-gloss or gloss paints must be sanded or removed or primed with a water-based primer) should be fixed beforehand using our SOUS COUCHE POUR CHAUX EXTRA lime primer. Plasterboards and other types of boards must be primed with a water-based primer before applying SOUS COUCHE POUR CHAUX EXTRA lime primer.
For a rapid, economical and attractive finish on difficult or irregular surfaces, mix MINERAL 000 lime plaster with our eco friendly multi-function mortar MULTITOP (proportion 1/1). This will give a lime plaster finish which is both waterproof and highly adherent.
For other surfaces, contact us for technical support.
Mixing
In an appropriate container, mix 10 litres of water and the required quantity of pigment, (prevent the formation of lumps. If necessary, filter the coloring fluid using a fine sieve). Gradually add the powder from the 30 kg bag of MINERAL 000 lime plaster. Mix thoroughly to obtain a homogeneous and rather solid paste. Adjust the consistency of the paste by adding water where necessary. Leave to rest for 15 minutes and re-mix just before application. This will give a better homogeneity.
MINERAL 000 lime plaster can be prepared in a concrete mixer. Contact us.
Application
Appropriate tools: stainless steel trowel, sponge float. MINERAL 000 lime plaster may be projected.
Apply 1 or 2 coats of MINERAL 000 lime plaster, 2 to 3mm thick,depending on the finish you want. Do not go beyond 5mm thick per coat.
Delicately rustic surface (one coat, sponge floated): apply the lime plaster using the stainless steel trowel about 2 mm thick. When the plaster begins to harden, level off and bring out the grain using the sponge float by dampening the surface. Avoid excess water.
Rough stone look (two coats, burnished): apply to a first coat that is dry and sponge floated. Dampen if necessary and apply a second coat between 1 and 1.5mm thick. Sponge float and burnish using the stainless steel trowel before it dries.
Smoothed (matt stucco finish): before the first coat has dried, apply a second coat with the stainless steel trowel, 1 to 1.5mm thick. When the plaster begins to harden, use the edge of the stainless steel trowel to make the plaster shine. To obtain a better stucco effect, we advise you to use our MARBREX R lime plaster at least for the second coat.
Interesting antique or multi-color effects can be created with natural pigments and our VELATURA glaze or using our BADIMATâ lime wash paint over the MINERAL 000 lime plaster surface.
MINERAL 000 lime plaster should be used as the base for any of our stucco finishes (Marmorino, Tadelakt, Mantovano …) used in combination with our MARBREX L, MARMOLAKT and FINITION S lime stuccos.
Drying time
24 hrs to 48 hrs depending on the absorbency of the substrate and the ambient humidity.
Where humidity, condensation or water-vapor is present, efflorescence, whitening, variations in color and fading may occur on surfaces that are not totally carbonated. Protect the end result from any rain for several days. To accelerate carbonation after the lime plaster has thoroughly dried, we recommend that you spray the surface gently from bottom to top with clean water using a low pressure spray. Avoid any streaming. Repeat this several times, leaving time to dry in between each spraying.
Coverage
2 kg to 3 kg / m², depending on the surface and the desired end result.
Protection
To protect the surfaces from water and stains: you can waterproof using our HYDRO R water repellent (1 or 2 coats) and then if you want a shine finish you can wax with our CIRE SOLIDE bees and carnauba wax (1 or 2 coats).
For outdoor work, waterproof with 1 or 2 coats of our HYDRO R water repellent.
Practical advice
Clean all tools with water immediately after use.
Apply and store at a temperature of +5°C to +30°C (40°F or 85°F).
Do not apply to hot or damp surfaces or those directly exposed to the sun, or in the wind or the rain.
Each wall section should be finished the same day. All overlapping should be done in corners or door angles.
Protect the surrounding areas from splashes or clean with water immediately.
Health caution
Irritating to the eyes and skin. MINERAL 000 lime plaster contains lime and cement those are alkaline on contact with water. During mixing and application avoid contact with eyes. In case of contact with the eyes, rinse well with fresh water and contact a specialist if any symptoms persist. Avoid prolonged contact with skin. Keep out of the reach of children.
Storage advice
MINERAL 000 lime plasterwill keep for one year in its original closed packaging. Protect from frost and humidity.
Because MINERAL 000 lime plaster contains a small amount of white cement, once mixed with water MINERAL 000 lime plaster must be used within 2 to 3 hrs of preparation. It will keep for several hours if it is covered with a thin layer of clean water. However, we recommend that you only prepare the quantity required.
Packaging
MINERAL 000 lime plaster is conditioned in recyclable paper bags of 30 kg.
Use at Nobu Malibu (restaurant): http://www.noburestaurants.com/malibu/experience/
Contact Us From construction to decoration or remodeling, we work with you, helping you find the right material for your project.
Contact us for technical support or to find qualified artisan and applicators near you.